Blender Conference 2022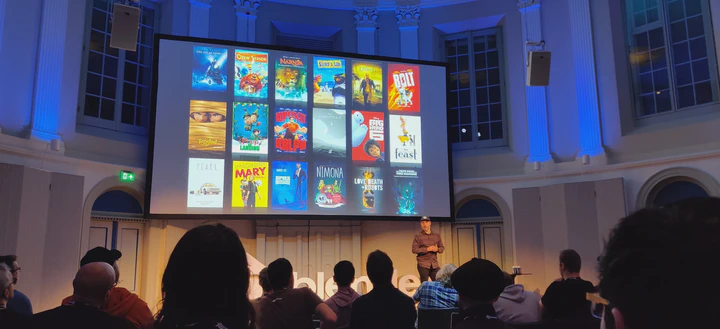 Finally, after three years, there was another Blender Conference! With 700+ participants it was bigger than ever, and of course the energy was amazing. There were so many talks, and many of them high quality. The image above is not me, btw ;-)
For me the highlight was the Character Animation workshop that we did just before the conference, and having most of the Animation & Rigging module there in the flesh – some others joined for the conference itself. Being together and working on big new ideas really worked well for the energy & enthousiasm in the team. So much passion!
This year I had two talks:
The Future of Character Animation & Rigging
The aim of this presentation was not just to talk about the workshop & its outcomes, but also to solicit feedback on the presented ideas from a wider audience.
Distributed rendering with Flamenco v3
Flamenco v3 has been released just over a month ago! Aimed at simplicity and interactivity, the render management software used by Blender Studio is now considered to be featured and stable enough that anyone can use it in their production. In this talk Sybren will show how to get it working for various situations, from simple use at home to the setup used by Blender Studio for their current production.
And the slides: