Flatterer v1.3 released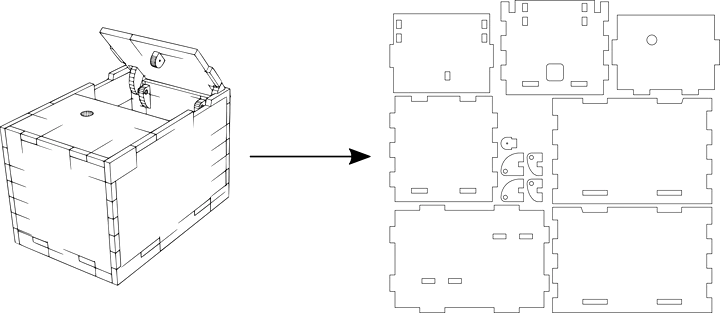 Flatterer v1.3 has just been released! It adds the export of multi-page SVG files, where each page represents a slab of cuttable material. Each page is also seen as an Inkscape layer.
Tools that don't support pages, like LightBurn, will see them as groups instead, still keeping it simple to select one such group and cut out only those before putting on a new plate of material on the cutting bed.
Flatterer turns a 3D model in Blender into a set of shapes suitable for laser cutting. It's aimed at easily exporting boxes, enclosures, and other made-for-laser-cutting designs to SVG.
Of course the add-on automatically applies kerf compensation, so there is no need to manually move edges around. For the full list of features check the Flatterer software page.